I had to fucking do it
Like a roll of the vegas dice, took a day off, hit the road, a real journey.
Had to visit a friedn, my friend and yes, yours to. I know alot of people have their doiffernces with him, but in drunkarddom, his relevance - is undeniable.
and oddly, nobody seems to agree with me.
He may very well be the very architect of the true modern drunkard.
back when you thoguyh Schnapps was fucking cool, he was drinking the real shit, and when i say real shit, i mean 90 prooof jack that could melt pavement, all the while singing the best lines that he didn't write, and the best songs that you wish you'd sung. Few men look better in a tux and he did it his way, he did it the right way, every day. Naysay all you wish, but every single one of you should raise a fucking glass to that damn Hoboken kid
the Lord of Las Vegas
the King of New York
the goddamn Chairman of the Board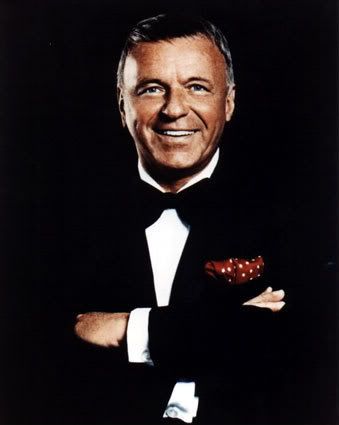 Lifes a wonderful thing
As long as I hold the string
Id be a silly so-and-so
If I should ever let her go
So I take a drive out to visit Frank, he resides in Cathedral City, Desert Memorial Park.
I wanted to bring a bottle of 90 proof Jack, but it don't exist no more, so i brought a bottle of 90 proof makers, good stuff, hell, we drank half the bottle, also a pack of Camel's, his fav cigs
I poured a glass for myself, a glass for Autumn ( my GF and fabulous Designated Driver )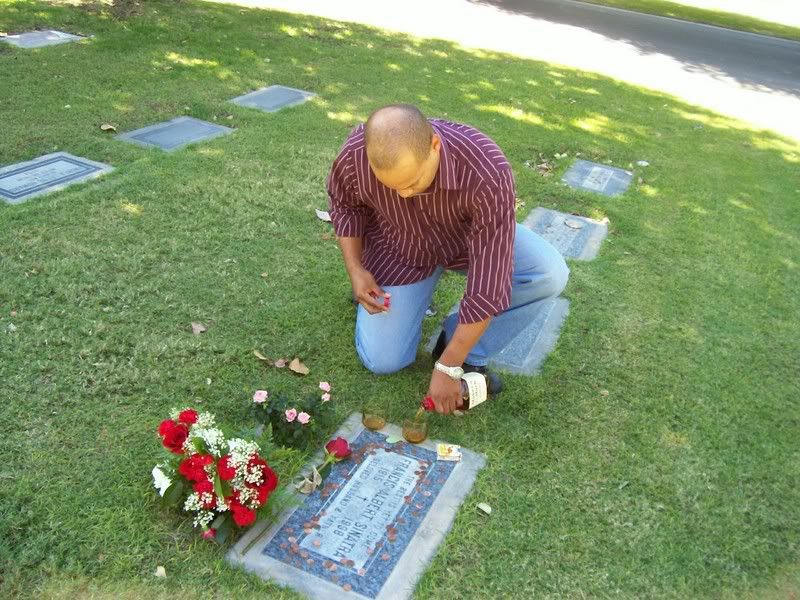 I musta sang low a good 10-15 Sinatra songs, it was a moment., and I don't care what anybody thinks, these days, the man's an island, surrounded by the piss that is todays drinking songs. gimme a fucking break, nobody drinks in music anymore. all talk.
Fair Autumn enjoyng Maker's at the grave of... a legend....
drinking with the king...that's right I fucking said it, The King
Not a day goes by where i don't sing, whisper or think of one of your songs, let them talk the shit they will, but you were the foundation to which this whole damn drunkard thing is build t off of.
God Bless ya frankie, you will, and are, and wil always be missed. see you on the other side.
When I was thirty-five
It was a very good year
It was a very good year for blue-blooded girls
Of independent means
We'd ride in limousines
Their chauffeurs would drive
When I was thirty-five

But now the days grow short
Im in the autumn of the year
And now I think of my life as vintage wine
from fine old kegs
from the brim to the dregs
And it poured sweet and clear
It was a very good year